The Moment You've Been Waiting For: Buffalo Bayou Brewing Co Opens Doors to New Brewery!
Posted on: November 1st 2019
This is it. The moment we've all been waiting for.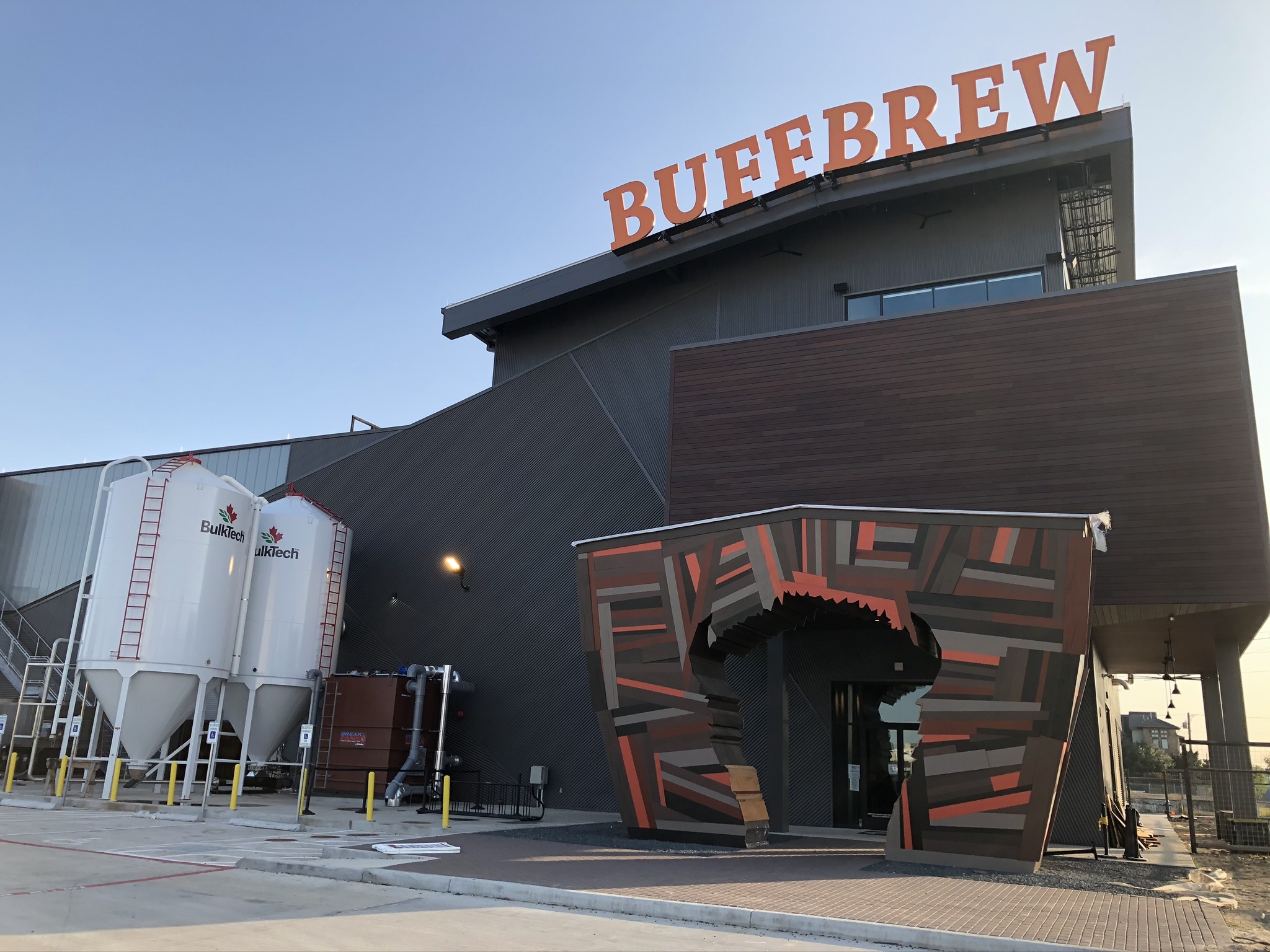 The new Buffalo Bayou Brewing Co Brewery at Summer Street is open!
We are open and the elevator works! Hoof on over for some great food and beer.
2101 Summer St
Houston, TX 77007
Sunday - Wednesday 11am to Midnight
Thursday - Saturday 11 am to 2 am
We will update our hours on our website, Google, Facebook, and Yelp.
Yes, we're ready to pour you a beer!
You've driven past it, you've wondered what's inside.
You've seen the pics and the drone vids.
We've twiddled our hooves, patiently awaiting the city's blessing.
We dreamed, we planned, we made the biggest to-do list we've ever seen, and now we've checked almost all of the boxes...
3 Floors of Fun ... Check
Ridiculous Buffalo Gate of monstrous proportions ... Check
Rooftop Beer Garden & Patio with the #BuffBrewView in all of its glory ... Check
Crush City flowing like traffic on a Sunday morning ... Check
Bars, bathrooms, balconies, furniture, light bites ... Check
18 TVs playing college and pro football games all weekend ... Check
Crying like a baby during thank you speeches ... Check
Inviting all of our friends, families & fellow Herd members ... COME AND CHECK IT!
#3FloorsOfFun
1st Floor - The bar in our Brew Hall will be open, but the Dog Patio has not been completed yet. We love dogs, but your furry friends must stay home. We'll let you know when the Dog Patio is ready for them.
2nd Floor - our Restaurant is serving the full menu for lunch and dinner. Hoof on over and get your grub on!
3rd Floor - The Rooftop Beer Garden is ready to pour you plenty of beer while you enjoy the amazing downtown view. Check it out - the only thing missing is you!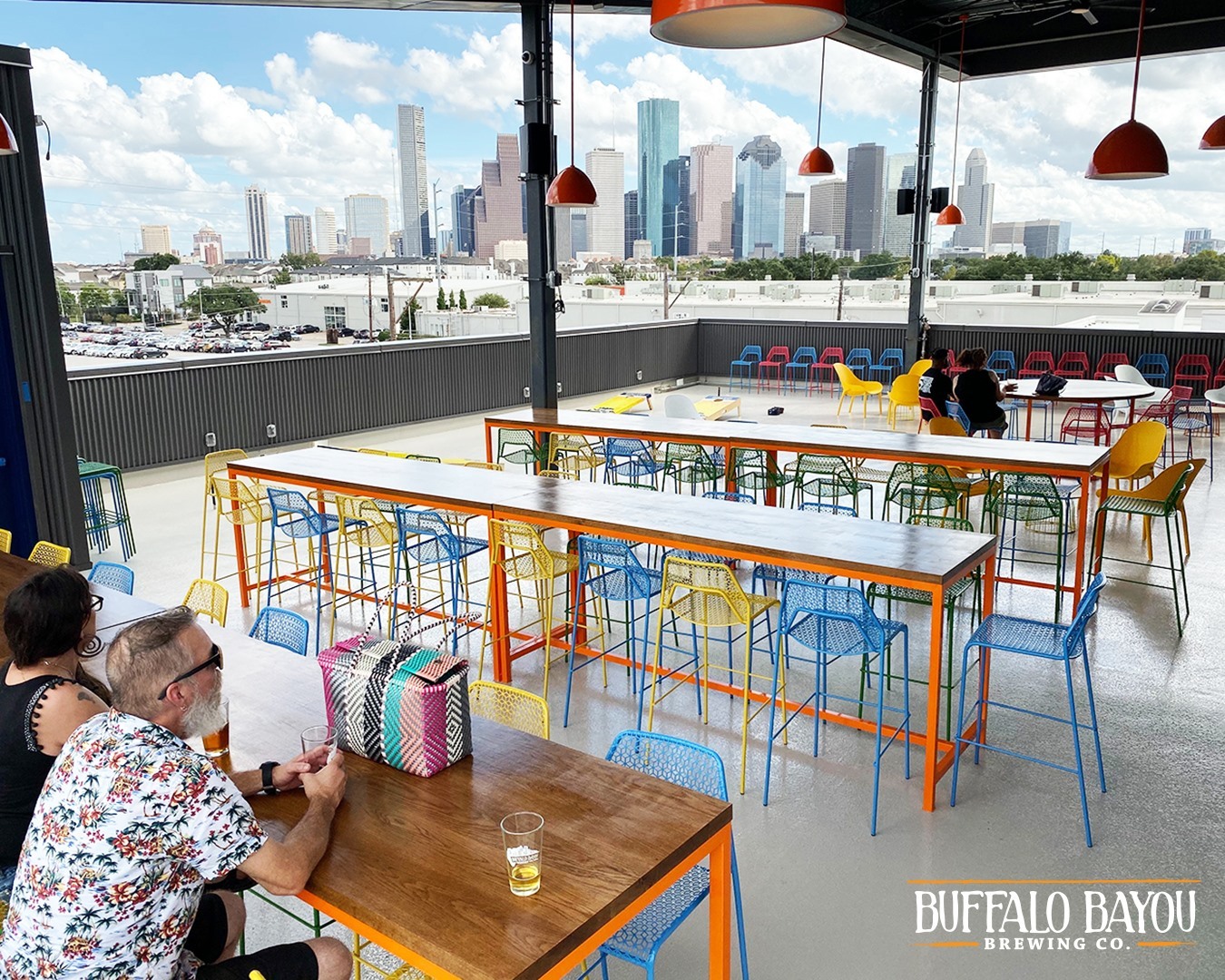 The Restaurant Menu
Chef Arash Kharat is killing it with amazing food we're putting out during lunch and dinner.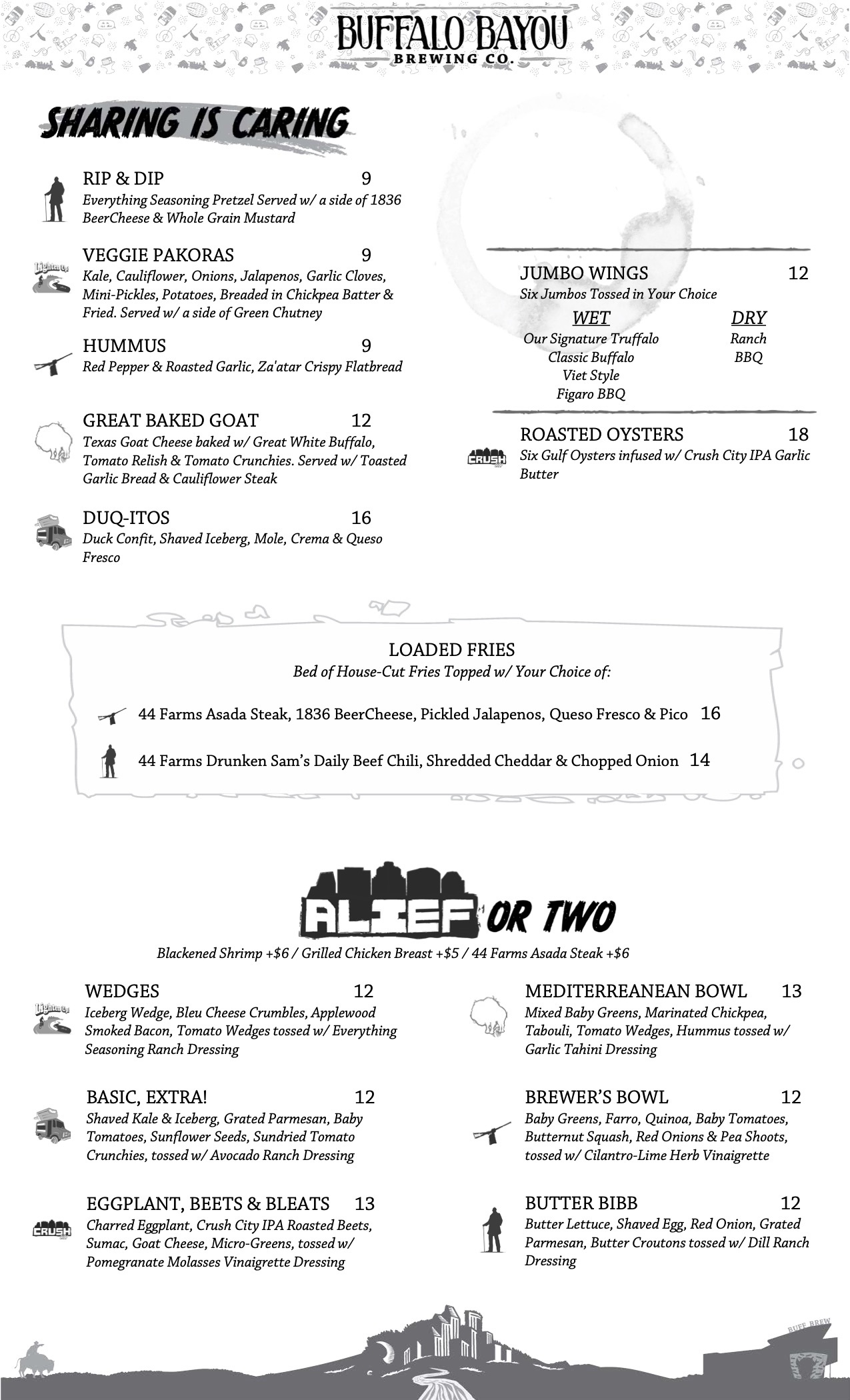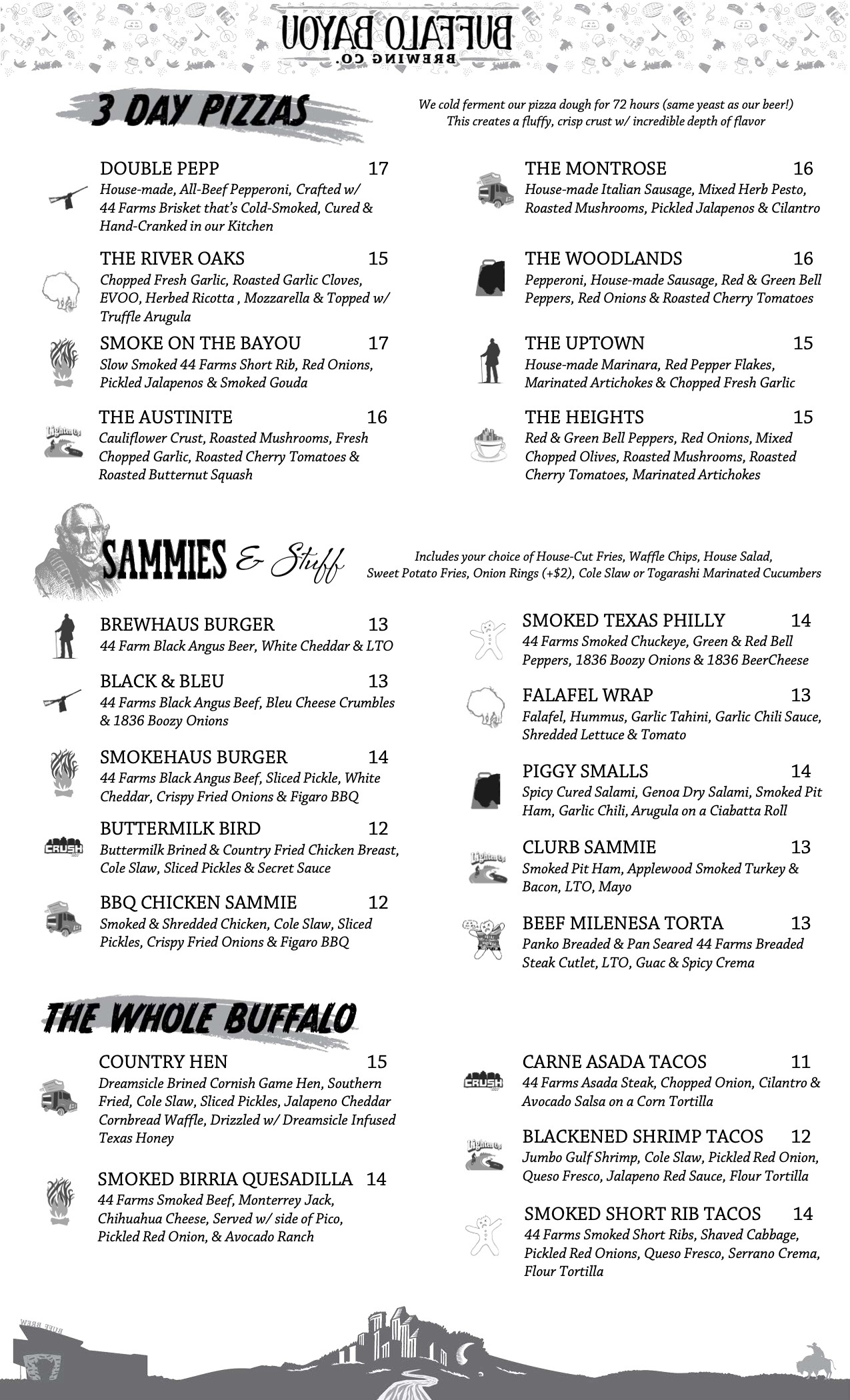 So, hoof on over, hop in an Uber or Lyft, parachute in, or if you must drive we do have plenty of parking.
2101 Summer St. Houston, TX 77007
We can't wait to see you!
Thank you,
The Herd @ Buffbrew