SANTA'S COMIN' TO TOWN
Posted on: July 8th 2020
Celebrate the 12 DAYS OF XMAS IN JULY with Buff Brew. Kicking off on July 25th, Santa's making his annual summer stop in Houston a little bit different this year.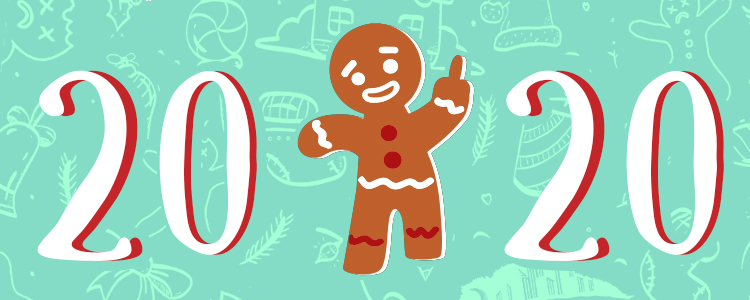 Let's face it, this year has been tough on many people throughout our great city and the rest of the world. You're working from home, cooped up, and zooming without your pants on. We see you.
It's time to treat yourself.
Houston Rising Star Chef Arash Kharat has the goodies you're looking for this year. Whether you've been naughty or nice, celebrate XMAS in JULY with the juiciest multi-course meals for lunch OR dinner at Houston's Most Creative Brewery!
I mean, who wouldn't want a prime rib on a Tuesday for dinner? Or a badass fish sandwich for lunch because Rob keeps droning on and on during his sales numbers while his cat is creepin' on the bookshelf behind him. That cat is plotting.
Check out the juicy menu: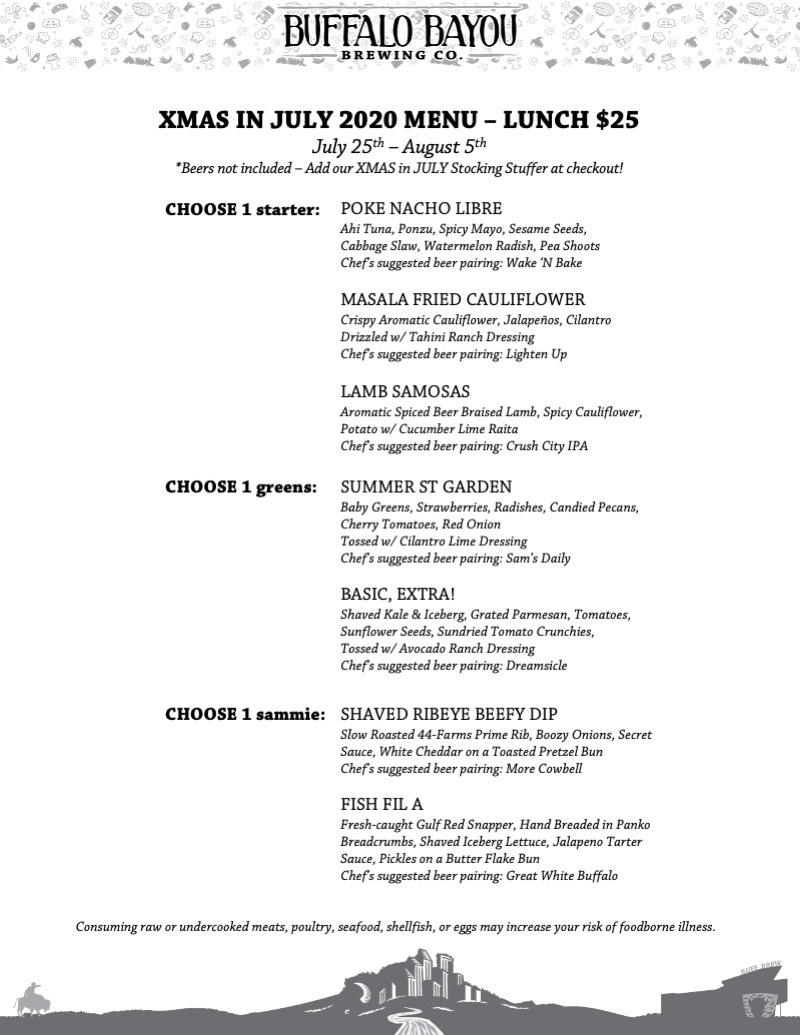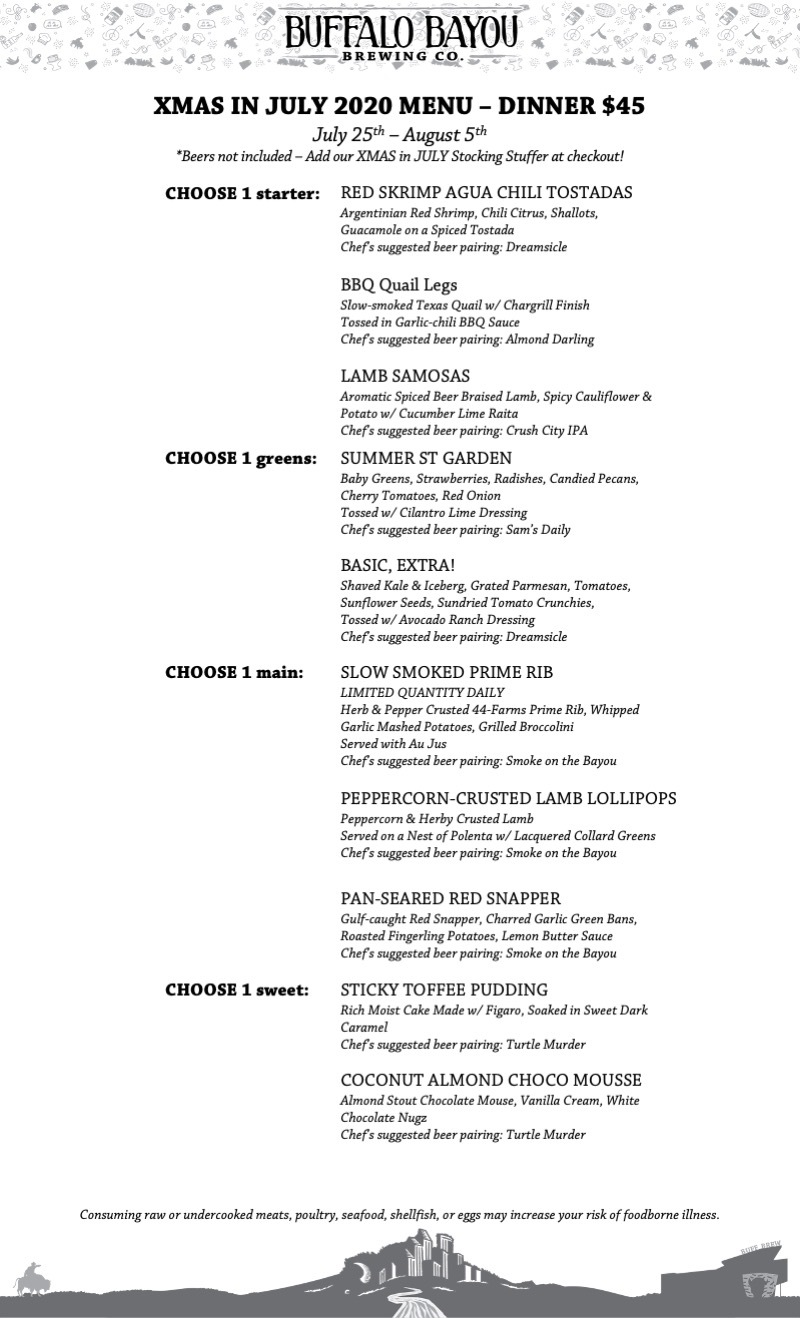 And if you thought we were just cooking up tasty grub without something to unwrap you don't know us that well.
We've put together the best gift you can give yourself.
Beer.
12 BEERS OF XMAS IN JULY!
This year Santa came a few times. And with the assist of our own happy elves we put together a box set of tasty beer.
Limited supplies and only available during the 12 days of XMAS in JULY (July 25th - Aug 5th).