Buffalo Bayou Brewing Co. releases Lighten Up! in cans for your everyday drinking pleasure.
Posted on: March 12th 2020
Our lowest ABV blonde ale pairs well with an active life of leisure: light crisp and easy-drinking with just enough flavor to keep it crafty.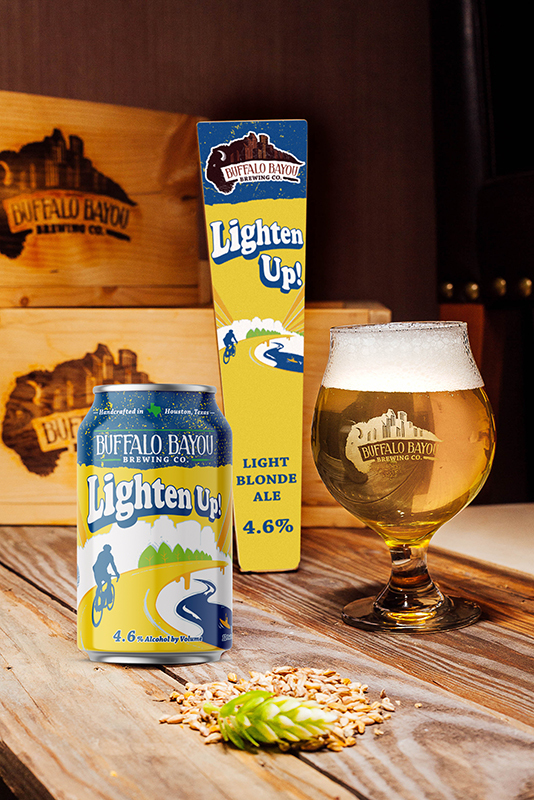 This one was inspired by Houston. A testament to our "can" do attitude, our positive encouragement outlook in any situation, and our ability to adapt and embrace the traits that define us as a city.
While others complain about the weather, we say, "What weather?" For a city that was once labeled the "most air-conditioned city in the world" and mocked for going from our ac house to our ac car to our ac job, we sure do love being outdoors.
Throughout Houston, we built patio bars and bike trails along the bayous we kayak in. We get out and enjoy our parks and skate parks, festivals, beaches and lakes, and even back yards. Non-Houstonians complain about the humidity and the weather. Still, natives and adopted Houstonians adapted to it, molded by it, we marinate in it…or we jump in the pool to cool off! Regardless, we adjust to the sweltering heat.
So, we needed a beer that's as cool and crisp as we all aspire to be. A beer for all occasions. Something light and refreshing enough for your outdoor activities that also transitions perfectly to your air-conditioned cooldown. A slightly sweet and super clean base with just the right touch of Hallertau Mittelfruh. The Cascade hops liven up each sip with a subtle fruity finish you can enjoy again & again.
This is your everyday beer that pairs with every food and every situation for everyone. The fact that we live in a city that requires us to leave the house in shorts and sandals and come home in a jacket and rain boots doesn't bother us or get us down; we just say "Lighten Up!" and we love it.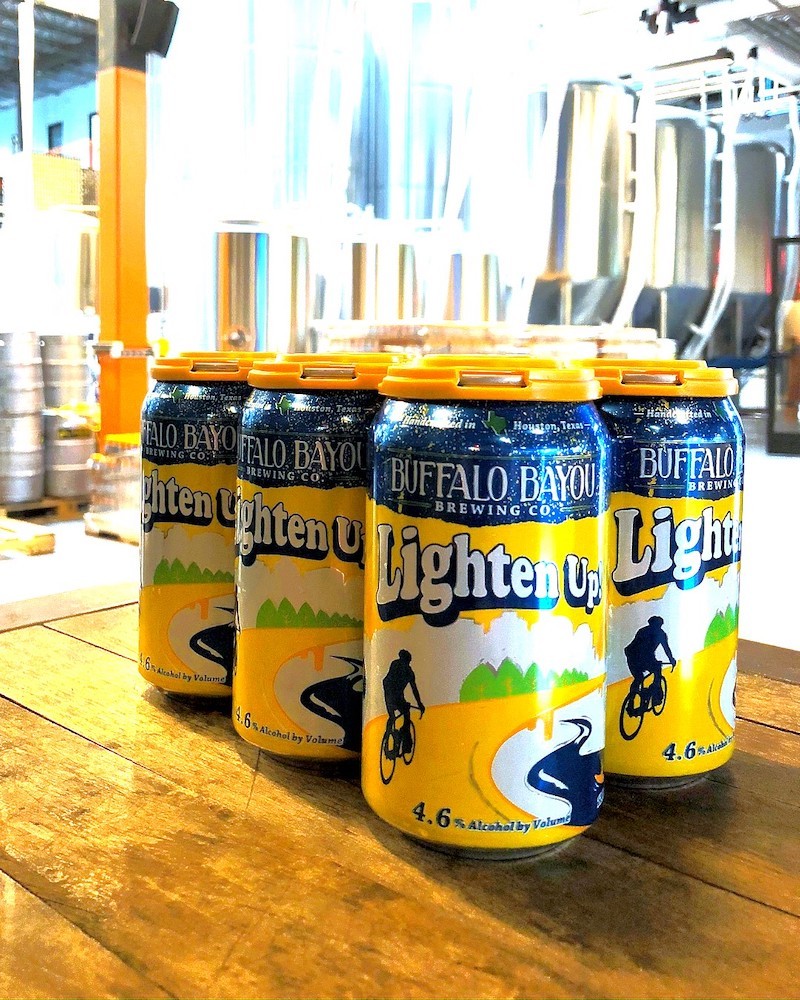 Find it at your favorite grocer or liquor store in cans. You're welcome.