10th Annual Christmas In July
Posted on: July 15th 2021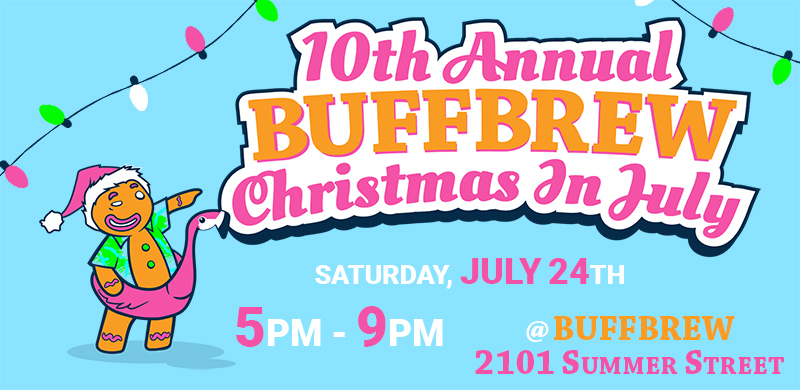 Join us Saturday, July 24th at 5 PM under the tents at BuffBrew to celebrate the nicest (or naughtiest) season of the year.
$30 tickets to Santa's neon wonderland include 20+ holly jolly beers & seltzers (over 15 never released before).
Gain access to the merriest Christmas in July Party in Houston including Holiday beats spun by DJ Nayyz, the hottest (or coldest) yellow snow eating & ugly sweater contests with some very merry prize packs, Richard's Rainwater will be providing hydration and a signature mocktail, photos ops and so much more.
You don't want to miss this neon Christmas Nostalgia Fiesta!
Up your Christmas Game and purchase a $35 ticket which gets you all the above, plus a neon Christmas glass for seasonal sipping.
Christmas Feast noms and designated driver tickets can be purchased a la carte at the event.
Click here to purchase the jolliest tickets in town!